07 Feb

The Cornerstone Company is Celebrating 20 years in Business This Year!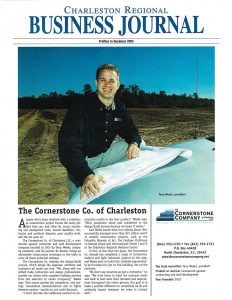 We are celebrating 20 years in business this year! Here is an early Profile in Business that we did with The Charleston Regional Business Journal. Remember this guy? Lots of dreams, dirt, and a pickup truck. Sounds like a good country song.
We want to thank every client, design professional, subcontractor, mentor, vendor, and employee that have been so instrumental in our success and growth since 2003. We had a clear vision but so many others have helped us get to this point. We are proud of how and what we have built so far but we still have a lot to do in commercial construction and land development in the Charleston market.